Hope and Beyond is a NGO in Jaipur or social organisation in Jaipur that is committed to conserving wildlife as well as the habitat they rely on throughout India.
Our mission is to provide greater insight and appreciation of the natural world and the ways to protect it. We aim to learn, educate, conserve, and change the future. We focus on issues of urgent concerns like humanitarian and social development, wildlife conservation, as well as environmental restoration.
Through various programs and activities, we try to make people realise that we need to stop destroying our surroundings and ecosystems on which we all are dependent. We as humans need to share our planet with other creatures that live on it, but the sad fact is we are the main reason behind the extinction and disappearance of many species.
Hence, our motive is to create a future in which all kinds of species live together in harmony without any fear or threat.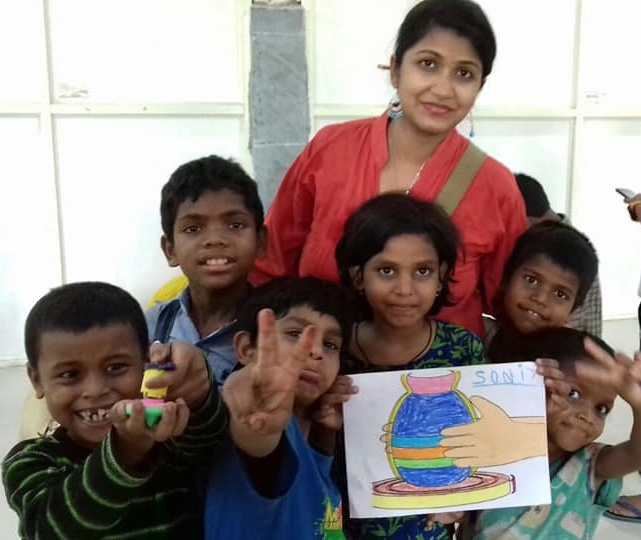 Best Wildlife NGO in Jaipur, Rajasthan India
It was a group of likeminded professionals who came together with the idea of giving their best to work for holistic community development. Hope and Beyond is the brain child of this group of entrepreneurs and has since been their main focus area. Hope and Beyond is a multi faceted organization that has committed itself to uplift the downtrodden, conserve the environment and bring about overall development in the society. We focus on individual and corporate level growth and strengthening necessary establishments. Our committed team works non-stop to fulfill its dream and encourage others to join hands in this noble cause. Our selfless efforts have carried forward this dream so far and we pledge to do so even in the future.
Dr. Reena Mathur
Professor, Zoology
Dr, Sarina Kalia
Professor, Geography
Dr. Shilpi Rijhwani
Associate Professor, Botany
Mr. Naresh Sharma
Deputy Conservator of Forest
Dr. Joy Gardner
Chairman and Founder
Mr. Samuel H. Lal
Secretary
Ms. Joyce Theodore
Treasurer
Mr. Rajesh Jakhar
Vice President
The team responsible to make us one of the best Wildlife NGO in Jaipur, Rajasthan India
Executive Committee
Deepanjali Gardner
Sr. Consultant EB
Samson Theodore
Director, Training
Aditya Kejriwal
Director, Fundraising
Annie Theodore
Director, Delhi Chapter